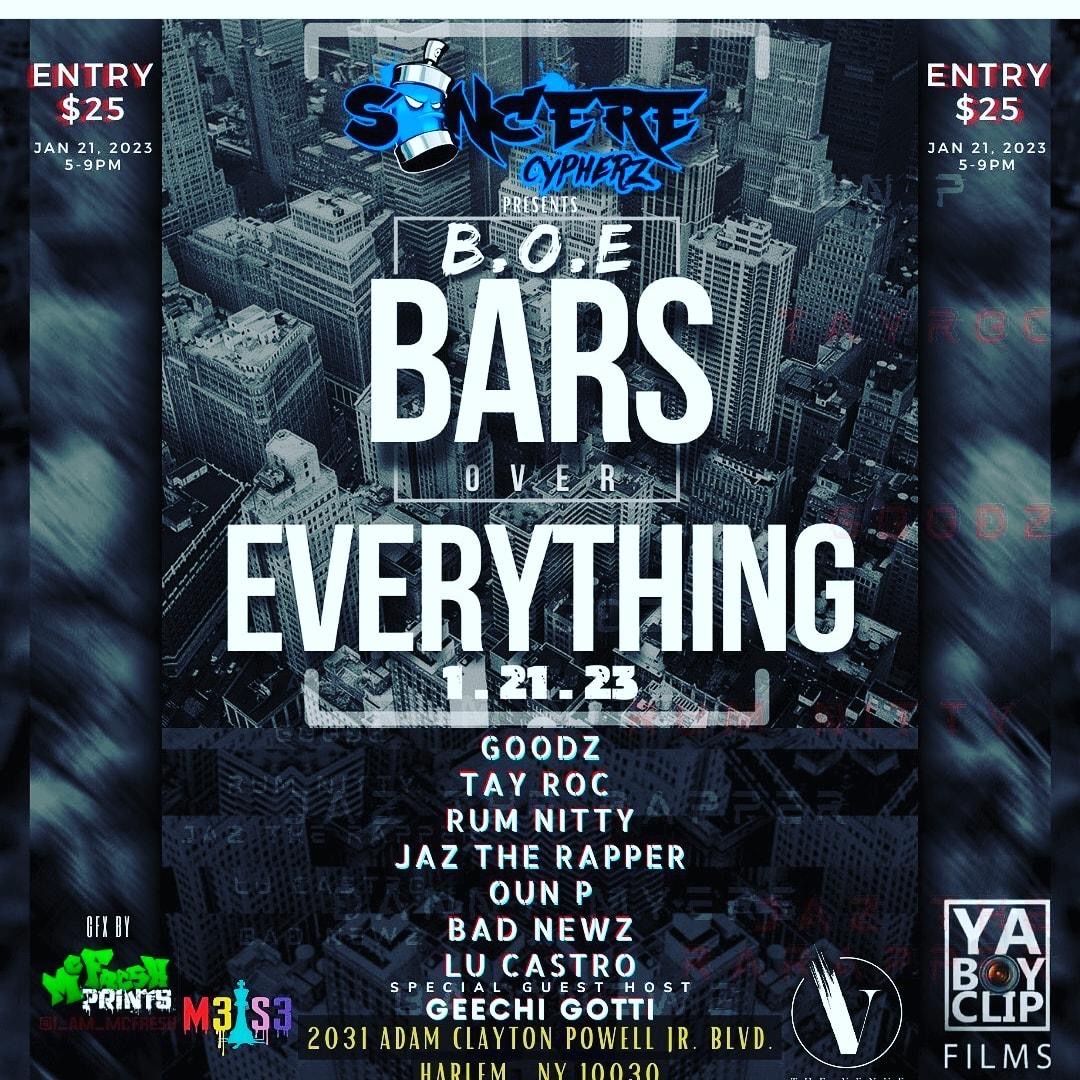 Sho-Time TV CEO Karine Sho-Time Thornton Makes Appearance at "Bars Over Everything" Event by Sincere Cypherz 
Hip-Hop media mogul and battle rap pioneer Karine Sho-Time Thornton made an appearance at "Bars Over Everything" cypher, this past Saturday January 21st, 2023, located in Harlem, New York. The event was a Sincere Cypherz live battle rap cypher. Sincere Cypherz is a long-standing Hip-Hop platform that hosts Battle Rap cyphers which showcases rappers, their lyricism, style, punchlines, and flows. 
The "Bars Over Everything" cypher was a packed house. Tickets were twenty-five dollars in advance and thirty-five dollars at the door. The cypher was co-hosted by Geechie Gotti and Goodz.  The cypher included performances by notable Hip-Hop figures Goodz, Oun P, Tay Roc, Rum Nitty, Jaz the Rapper, Danny Myers, Bad Newz, Lu Castro,  and Bones Bragante.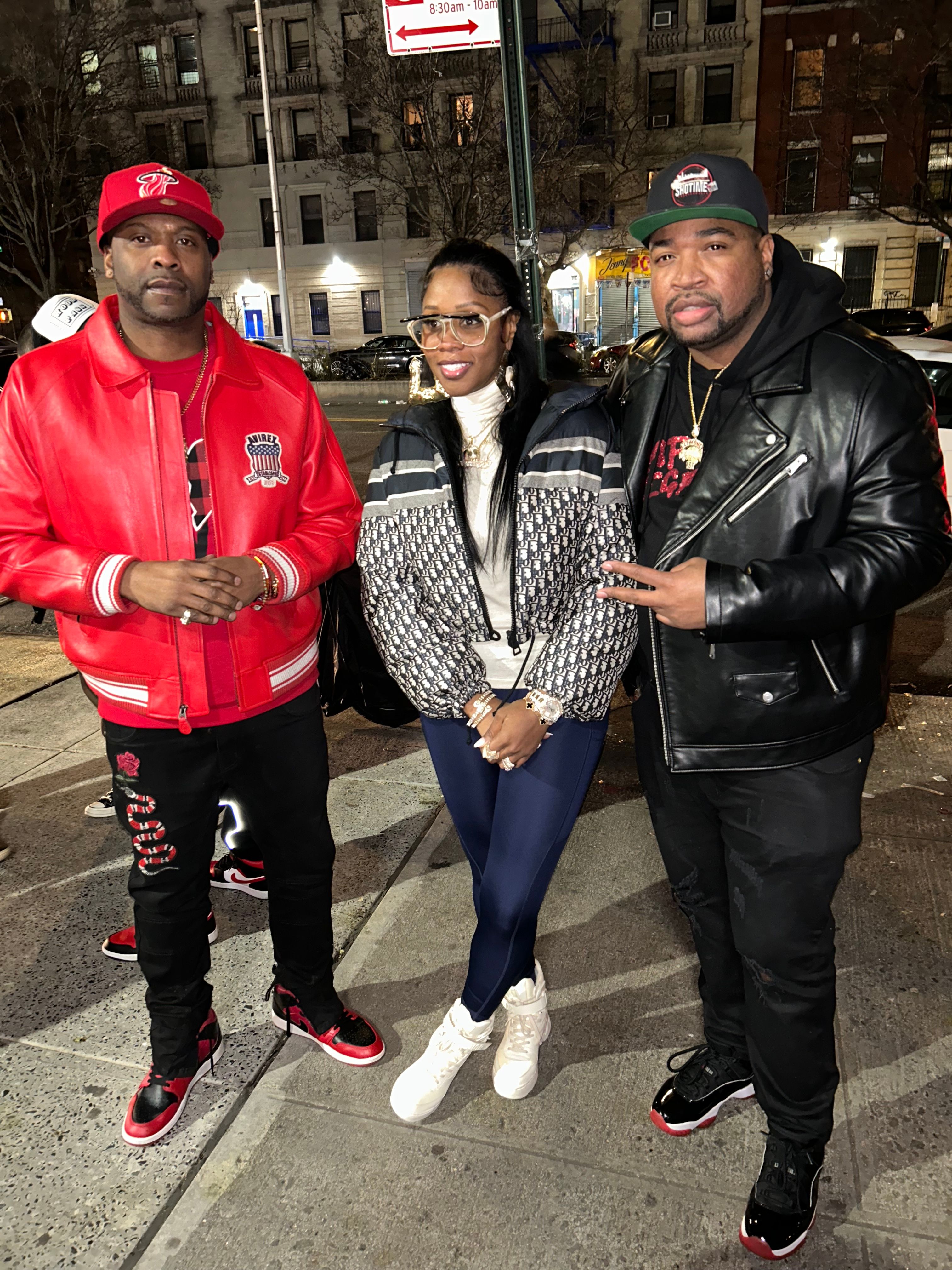 Triple platinum selling Legendary Rapper and owner of Chrome 23 battle rap league Remy Ma was in attendance. Other notable attendees were Coney Island's D Chamberz, Beasley, K Lyfe Chess, Iron Sheikh aoa, Distruck, Alana Luv, Alpha Male, J Quest and many other figures within the battle rap and hip-hop community. 
Media coverage included: The Hype Magazine, Hip-Hop is Real, 15 Minutes of Fame, Ya Boy Clpz Films, Kon Artist Films, and What's Happening Now? New York Magazine. Footage from the event is currently available on the YouTube and Instagram page of Sincere Cypherz. 
This media coverage is a Sho-Time TV and Hype Magazine collaboration.