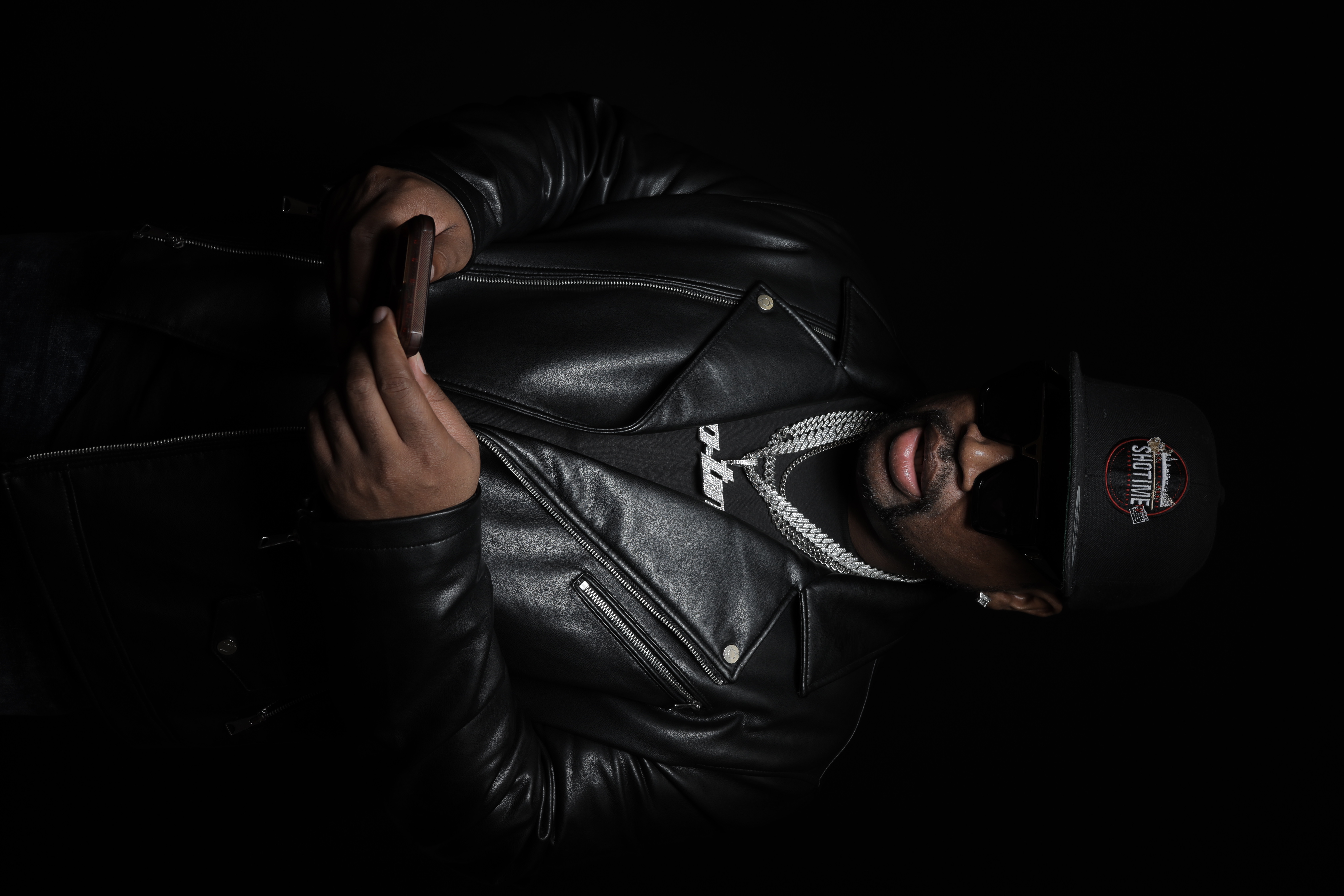 The music industry is a world filled with established artists and budding artists with remarkable talents and gifts. However, in this sea of skills and accomplishments, aspiring stars often find it challenging to reach for the spotlight and make a name for themselves. As an artist who has risen above these challenges to become an icon in the industry, Karine "Sho-Time" Thornton is now paving the way for other aspiring artists to shine in the spotlights and achieve their dreams.
Karine Thornton, known by the stage name Sho-Time, is a hip-hop artist, actor, influencer, and the founder of Sho-TimeTv, a media company representing artists in the film and music industry. Hailing from the Bronx, NYC, the home of art and rap music, Sho-Time has always had a passion for the arts. He enrolled in the high school of Art & Design, where he studied architecture and Animation. His passion led him to music, and with a distinctive flair and a unique voice, he made his debut in the musical scene by collaborating with Tron on the Beat on his earliest tracks.
Ever since connecting with his love for music and entertainment, Sho-Time continues to build his musical resume and brand by adding media and film to his skills while continuously collaborating with many of today's up-and-coming mainstream artists. The events eventually culminated in him launching Sho-Time TV in 2010, where he worked with renowned artists and companies like Def Jam, Sony, Universal Recordings, and many more.  In addition, the company provides valuable media content, from well-shot footage to movie production, commercial production, and creating music videos.
As the founder of a media company that represents artists in the film and music industries, Sho-Time uses his creative vision and his objective to celebrate the arts by using media. He influences the flow of trends in the entertainment business through his company by covering special events and conducting interviews to promote a person, brand, or another business. Being interviewed by the company can make a significant impact on any celebrity's career as Sho-TimeTV has a vast following that can change any person's plight overnight. Sho-Time has worked alongside the best of the best names in the business, including Nicki Minaj, French Montana, and Slaughter House. 
An entertainment guru marking his legacy in the history books, Sho-Time is not just a music artist and executive; he is also a talented actor. He has appeared in several media productions that include PPRESSED, Perate, Rodent the Urban Soap Opera, Chicken Waiting 4 Mr. Wright, and a Teenage Story. He also interviewed the cast of "The Haves and the Have Nots" and "Love Thy Neighbor," both created by the legendary Tyler Perry and highlighted in several radio stations across the United States, giving him an indispensable exposure.  
Currently, he is working on a new album and at the same time working on two movies, a reality show, and a television series. He is also the director of music engagement for Soulja Boy's new social media app, Kandiid. In the coming years, Sho-Time plans to take the industry by storm. He is creating new music with Stack Daniels his artist, with songs like "Fan Klub," "Body," and "Stay in your place."