jasminesgotthejuice@gmail.com has attached the following document: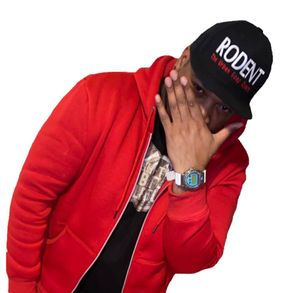 Newsletter 
Snapshot of the item below: 
Jasmine Taylor Tv 
A J.T SPECIAL 
August  4, 2020 
Who is Karine "Sho-Time" Thornton? 
Follow on Instagram: @ShoTimeTv 
As a Bronx, New York native, Sho-Time  has always had a love for the arts. From attending the High School of Art and Design, studying architecture and animation, he used that knowledge to help him build his well known brand. Now, unlike most artists within the music industry, Sho-Time saw something missing and decided to provide various platforms for artists from all different walks of life. However, Sho-Time  specializes in the art of Battle Rap. With the unique flow of battle rap and it's underrated stigma, in June 2015 he founded "ShoTime Battle Rap League" to provide other artists opportunities. In addition to ShoTime Battle Rap League, Karine "Sho-Time" Thornton has established his brand as a media outlet in 2010 which consists of media, film, daily news blogs, music industry content and so much more SHO-TIMETV . While providing platforms for other artists and talent, Sho-Time inspires people to "believe in themselves and don't wait for someone to discover them when they already know they're great! The whole point is to enjoy doing what you love and be paid for it." I'm not done here ! Karine "Sho-Time" Thornton is a Gemini, who is a master of marketing! He understands the importance of building a unique identity, staying consistent and creating visuals that an audience will love because he knows that people love to feel connected to the talent. Sho-Time utilizes post boostings, product placement and covering major content as ways to strategically market and promote his brand. Sho-Time's work ethic, talent and readiness to help others has allowed him to be featured on major outlets such as NBC, FOX, ABC, NY WEEKLY and Entertainment Monthly News. While on this journey, Karine "Sho-Time" Thornton has solidified his name by being a Global Recording Artist, an ASCAP Songwriter, as well as an IMBD Actor. While Sho-Time is the Jack Of All Trades, he also holds the title as an influencer and rap personality. Hosting and judging various artists showcases and concerts, Sho-Time has also worked with major companies such as Def Jam, Sony and Universal, just to name a few. To know Karine "Sho-Time" Thornton, is to know King and Leader energy. To find more about Sho-Time, you can find him on all media outlets! 
"Tell me I'm not going to do it, I'm going to do it three times." 
                        -Karine "Sho-Time" Thornton 
"You're a business. Anyone around you must have a purpose." 
                        -Karine "Sho-Time" Thornton
Jasmine Taylor Tv  
A J.T SPECIAL  
August  4, 2020