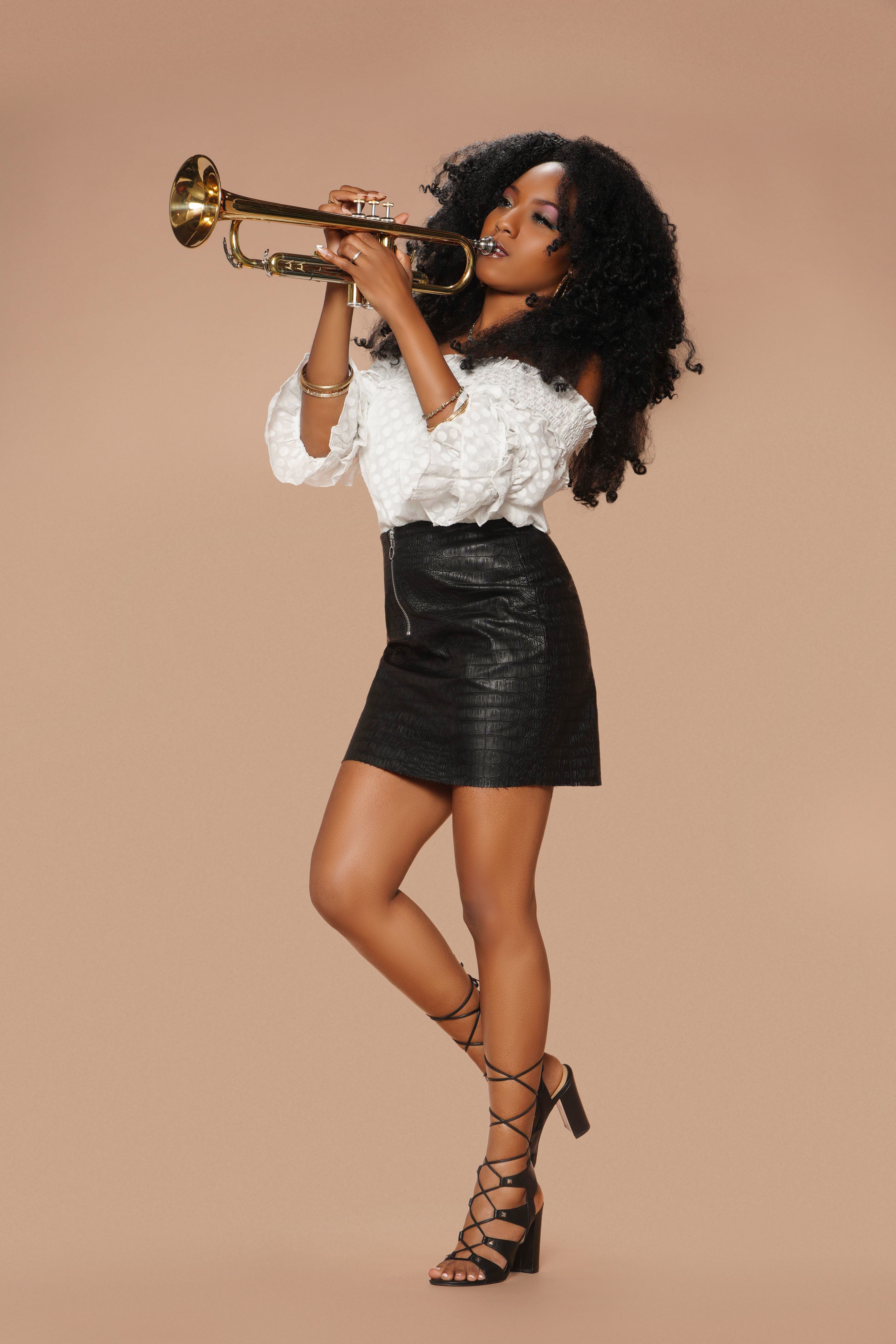 ------------------ 
MISS FIYA MAKES BEATS is an American record producer, singer/songwriter from the Bronx, New York. With her unorthodox arrangements, instrumentation, and sounds, tied together by a distinctive sense of rhythm MISS FIYA utilizes Fl Studio to produce hip hop, pop, and R&B music.  
She has formal music training in classical music as a trumpet player from Laguardia High School of the Performing arts in NYC and likes to mix it with her own style to create unique beats. 
MISS FIYA MAKES BEATS has worked with many different styles of artists and producer influences including  Easy Moe Bee, The Heatmakerz, Loaded Lux, Serius Jones, Lavell Evans, A Fly Guy, Tabi Bonney, Silja Rós, Conc3ept and more. 
MISS FIYA MAKES BEATS endeavors to share the experiences of her musical journey with all the music lovers out there.
https://instagram.com/missfiya?utm_medium=copy_link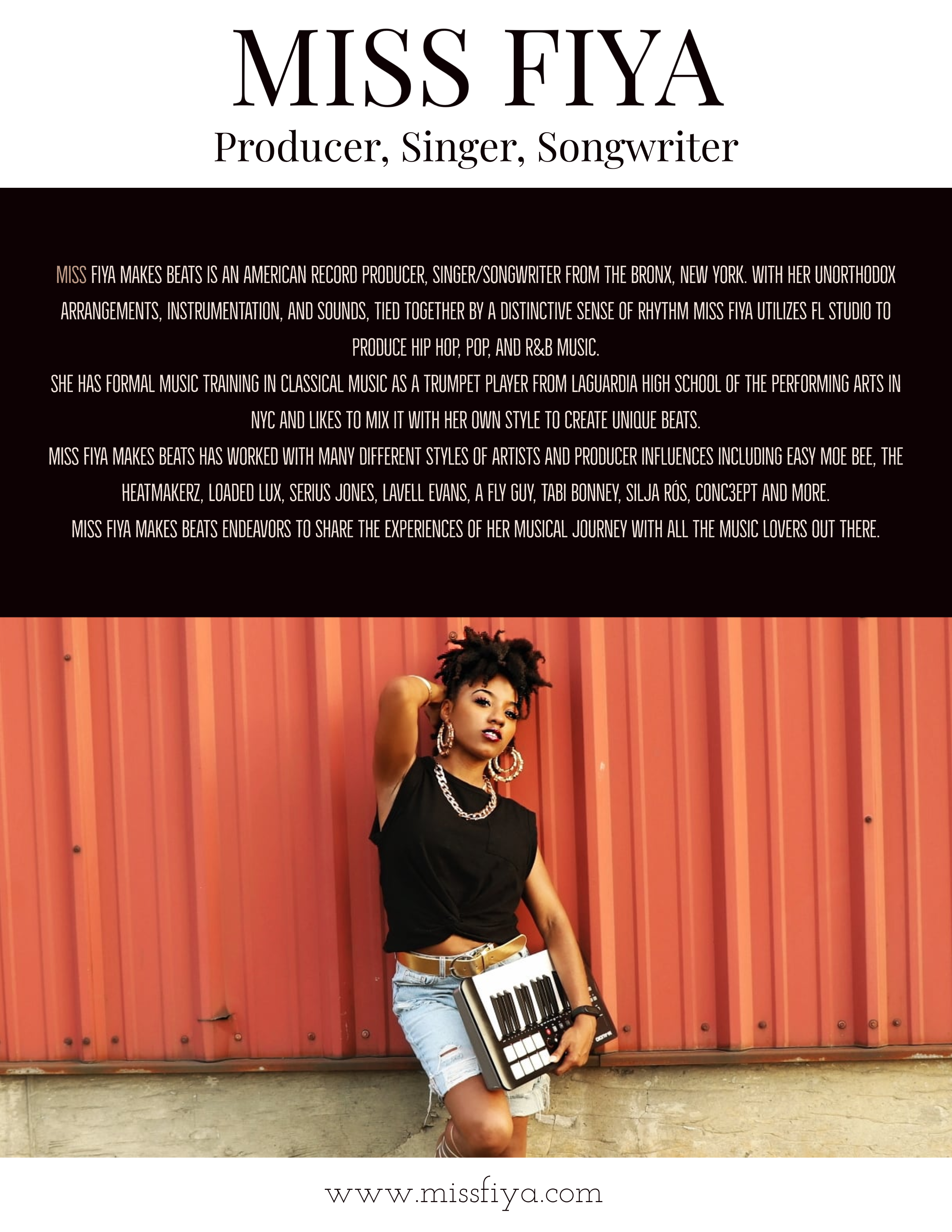 DSC07726-5.jpg
  Photo Credit :   Brian "Buzz" Bowens
2021-08-04 16_24_53.472-0400.jpg Photo Credit :  Brian "Buzz" Bowens 
Miss Fiya.png  Photo Credit : OLI