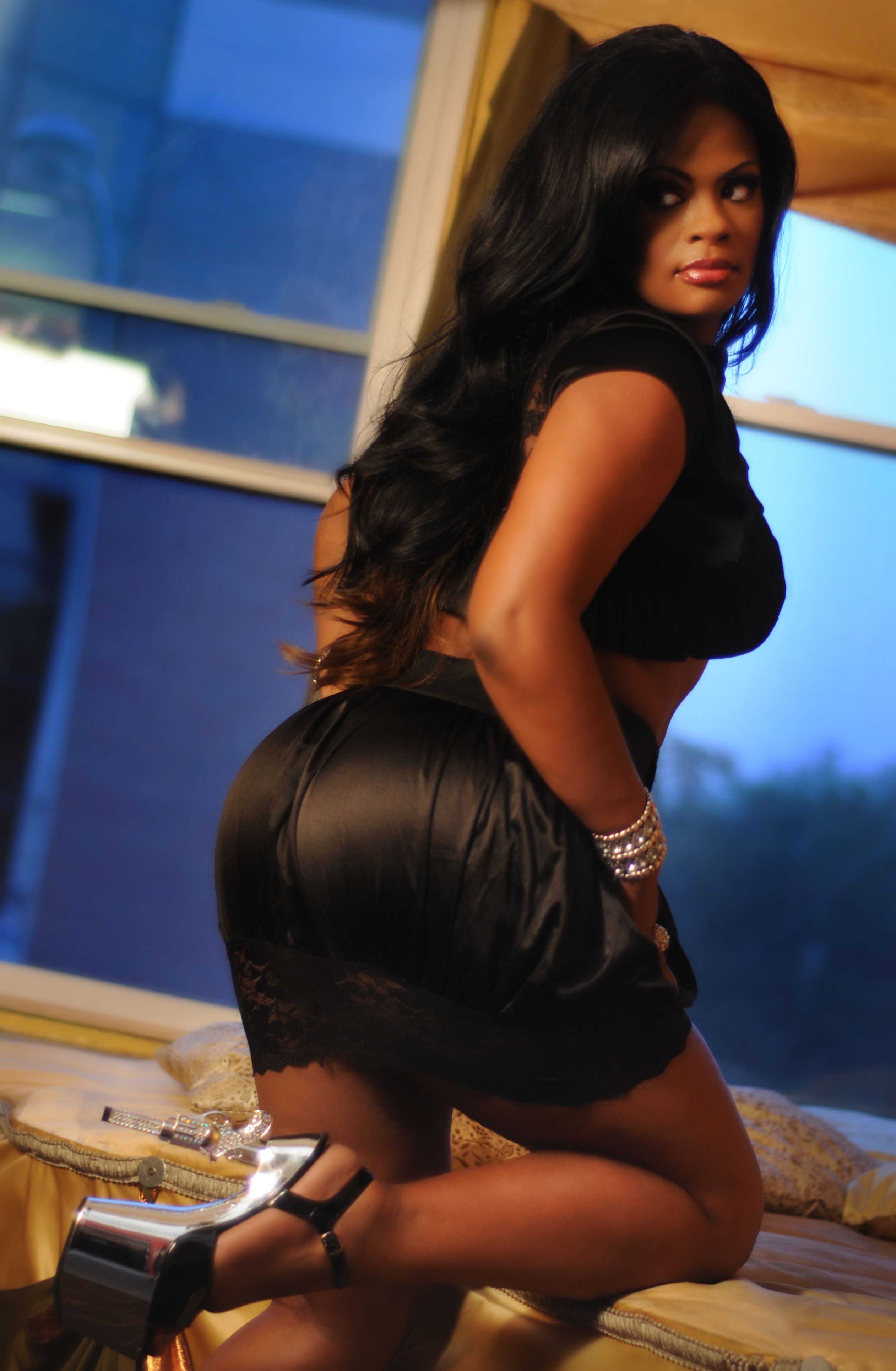 At a time when many female rappers' releases flop badly while others are being sued 
by their ghost-writers, there's finally light at the end of the tunnel. Not only for females 
in Hip Hop, but also for the overall lack of credibility and authenticity. Enter Ma Barker, 
a multi-dimensional storyteller who tells episodes of only one story – her own. 
Multi-platinum recording artist Curtis "50 Cent" Jackson said it best at the beginning of 
the first verse of his song "Hustlers Ambition" – "America's got a thing for this gangster 
shit, they love me…" 
Well, America's about to have a thing for a young lady who's on the verge of taking the 
game "back to when Hip Hop was real, when rappers were really gangsters and hustlers. 
Before all these studio gangsters and Pro Tools Drug lords came about." 
Ma Barker is the total package. Which other female MC has her unique combination of 
voice, flow, cadence, charisma, looks, lyrics, image and one of the protagonists – none 
other than legendary Hip Hop icon Kool G Rap – of this culture named Hip Hop by her 
side? But make no mistake about her – Ma Barker is not (re)entering the game on the 
strength of her relationship with Kool G Rap. She is an individual who does not depend 
on male artists looking out for her. Not to mention that unlike a considerable amount of 
other female as well as male artists, Ma Barker does write her own lyrics. And as if that 
isn't enough, she has a fascinating background which in contrast to certain other artists' 
life stories is not fabricated. Ma Barker is real and what she brings to the table is real Hip 
Hop with universal commercial appeal. She is living proof that when an artist is bigger 
than her music, people are interested in her as a person, as well. Her MySpace page 
(www.MySpace.com/PimpBarker) has been getting a total of almost 250,000 hits - 
without any promotion - for a reason. 
Ma Barker, the Wife of a Don, was born Satina Pearce in East New York, Brooklyn. At 
an early age, she moved to the "Southside" section of Jamaica, Queens, where she 
attended Andrew Jackson High School. She started her career under the name Shaqueen 
by battling and defeating local MCs. It didn't take long before she started recording her 
entirely self-written songs in the late 90's and finally caught the ear of Cold Chillin' 
record label president Fly Ty. Even though Fly Ty was highly interested in signing her to 
a record deal, she decided to pursue other options. Shaqueen/Ma Barker connected with a 
young entrepreneur by the name of Mighty who at the time was starting a record label 
called Mighty Entertainment. 
Her first single "Just Because/Shaqueen Rules" was soon getting major airplay from 
leading radio personalities such as HOT 97's DJ Enuff and Angie Martinez. The single 
peaked at number 15 on the U.S. Billboard Charts, where it remained for 20 weeks. Not 
only did Shaqueen/Ma Barker receive an "artist of the year" write up from Kanye West's 
current manager Datu, she was also featured on R&B legend Gerald Levert's platinum- 
selling album "Love and Consequences". At that time, she furthermore recorded songs 
with fellow female artist Queen Pen and Hip Hop icon LL Cool J. After severing ties 
with Mighty Entertainment, as fate would have it, she once again crossed paths with Kool 
G Rap whom she met through their mutual friend and now Jive Records/Sony BMG 
recording artist Papoose. 
After hearing her music, G Rap quickly took Shaqueen/Ma Barker under his wing and 
began working with her. It was during that time that Ma Barker credits G Rap for saving 
her life as she was heavily involved in the "street game" in which she had numerous run- 
ins with Federal Agents for her involvement with then boyfriend Garfield Brown, who 
became one of America's Most Wanted. 
With a new life and new name, Ma Barker has recorded numerous songs with Kool G 
Rap as well as an album in 2008 called "Click of Respect" which features her "5 Family 
Click". She is currently working on her debut solo album for which she has secured guest 
appearances from Kool G Rap, 50 Cent, Uncle Murda, Bun B, Bleu Davinci, LL Cool J, 
Papoose, and Dr. Dre's old artist at Aftermath/Interscope, now Eminem's new artist Joell 
Ortiz and many more. With these features, her own skills and top-notch producers such as 
Blood Brothers", Buckwild, Scram Jones, G-Unit's PhreQuincy, Shuko a/k/a the German 
Wunderkind and Lex Barkey behind the boards, Ma Barker is currently running her 
company GWOP GIRL ENT alongside GOVARMYNT OFFICIALS INC. Stay tune Ma 
Barker has a lot of surprises for her fans and even some haters, but none the less she is 
Here to say!!!