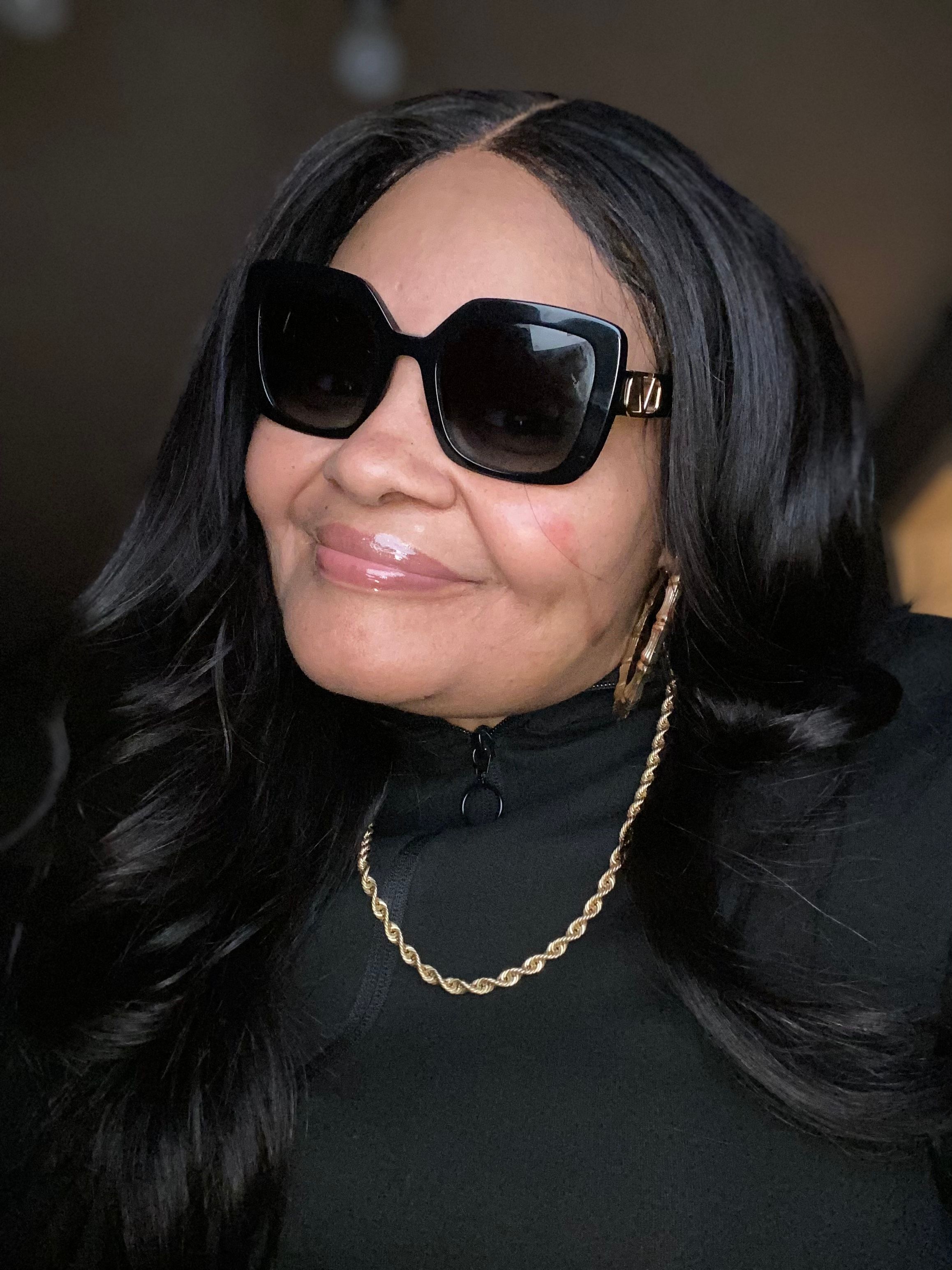 Every successful career, especially in the entertainment and music world, once had a starting point from which it took off. With growth comes structure and a platform to operate, which explains why record labels, talent and career management companies, and media representatives exist. Muzik Can Depend on Me, also known as MCDOM, is one of those platforms helping up-and-coming entertainers gain prominence and build lasting successful careers. 
Founded by Keai Bagley from New Rochelle, MCDOM is a product of a never-dying passion for music and the art of entertainment. Keai Bagley took an interest in music at a very young age and began going to the studio in 1994. Famous Motown singer Tammy Terrel, who passed away before she was born, was her cousin, so naturally, She listened to a lot of her music and felt a deep connection to the music world. Joining the choir helped her advance musically. With musical influences from many artists from that era, including Mary J Blige, Keai Bagley armed herself with the ability to adapt and fine-tune her sound to suit her audience. She also took the opportunity to give songwriting a shot in the song titled "Late Night Creeps," which she co-wrote. 
Growing through the years, Keai Bagley & her husband Karim Bagley embraced the business part of music and set out to become a music executives by establishing MCDOM. Her goal with MCDOM is to create a platform to help break out artists into the limelight. "When people see MCDOM, I want them to think Bad Boy and how we're positioned to become a big brand coming out of Mt. Vernon. We hope to bring real music and talent back to the music industry and give the fans nothing but the best," Keai said. 
MCDOM is currently on the lookout for talented musicians who are ready to work and be a part of a team focused on success. The record label is ready to throw its weight behind an original artist who has their own style and sound and is not scared to get into their creative mode. Keai Bagley has set up an extensive structure around MCDOM which stretches beyond just a record label to include marketing and promotion, merchandise, interview and magazine placements, video production, photoshoots, deal negotiations, and a host of other services it is capable of handling in-house. Also, outside entertainment and building talents' careers, MCDOM runs MCDOM Cares, a non-profit focused on kids and gun violence to help the younger generation make better choices and lead better lives. 
Muzik Can Depend on Me (MCDOM)'s strong suit lies in having the resources and relationships to get any artist into any label as long as the artist ticks all the boxes and the numbers add up. MCDOM has professionals who make things happen, and with the level of dedication they put in, it's not very surprising to see the company achieve such landmark feats. The company has worked with a vast number of people on its roster, including producer Purple Chrome; TyFiff, KIlla,BedRoc,,Prodo, DJ Rasheen, DJ Bedtyme357, Spunk Bigga,, Viddyondabeat, Cyncere RUFF RYDERS RADIO, Mac357, Don from DLK ENT, Dax Shizzel, Husky, Scottie G, Drewski,DJ Kayslay, Doug Oliver, Sheababy tv, Bogod SBL, Chacemunna Music, Vina Brooklyn Unity Fest, Mt Vernon City Fest, SOBs, Webster Hall, Mike Hall, Fire, artists Kartelwitak,YounGod Boyking, Aveon Falstar, Freshpyd, Keyon Brown, Sugar & Spice, Londonnik, 929Reece, Swiss,Trigga Trav, Knucles, Beast Mode, Indoe, Oliver Groove, PBG The Prince, Zaymunna, Cinmunna, The Legion, Chiali, Drag_on, Ben Gordon, GMN, Deme God,, Realliechinke, JaydaMarie, Jadakiss RB Balla, Prada,Zoetified, Da Biggest, Queenrojalaleria, BK Dessy, Loweasy, Nate, RESPECT LIFE WEB SERIES, CURRENTLY IN PROJECT HEAT CT, SHOW UP FILMS, ELEVATED PROMOTIONS, 99 STYLES ENT, Londyn_Bridge(Sarah)  S-Ron, ,YGZ(90's) Genuine Beauty, The Horseman of Sleepy Hollow, Ma Baker, etc.; Instagram Sensation Chrissy Bunzz; iconic TV show host Wendy Williams; SHOTIMETV, Say Word Podcast, DJ Dsquared 107.1 Fm, KalDawson, Kevin Hunter, Mr Gee, actors Rich Dollaz, JamesR, and Bianca; fashion brands Sofia Davis and Mr. Don; Leavy Paul, MzToni, Baddiemalle, RARE Royalty Magazine, Code31Media, JEAN NELSON,(Atlantic Records) GREG EPPS,(TheBlueprintapp) ERICA HARRIS, (Sony) SHAWN GRAY,MOLECULES,(The Legion) Chucky Smash, Dice Man, and many other names in the entertainment industry. 
Over the next few years, the goal for MCDOM is to have successful artists making waves and getting recognized by the world for their musical efforts. Keai sees the artists winning awards, signing deals with global companies, and becoming internet sensations.