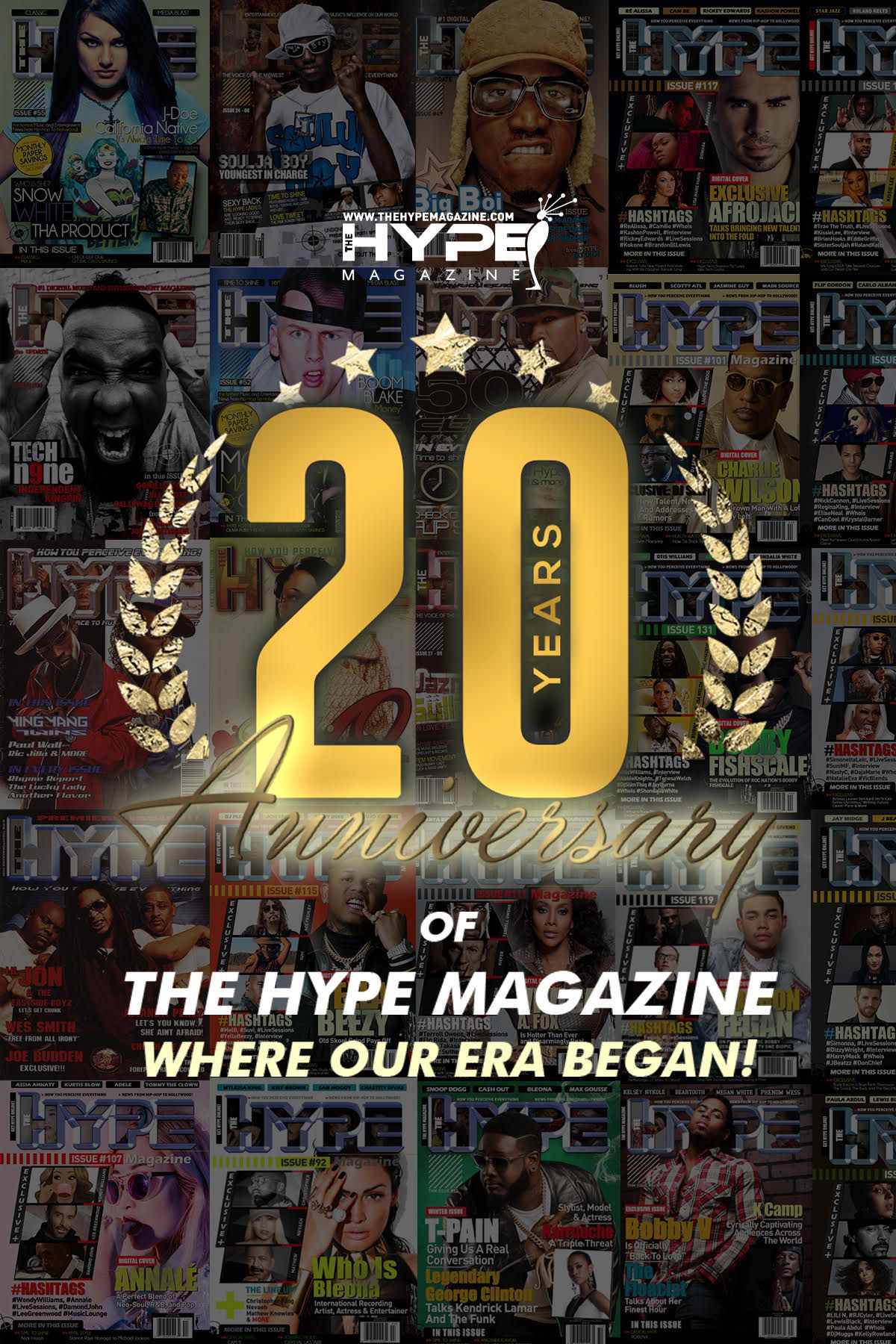 The Hype Magazine, will celebrate its 20th anniversary in 2022 
The world's #1 digital magazine, The Hype Magazine, will celebrate its 20th anniversary in 2022. The outlet will share its long and storied journey via a series of shorts published via its YouTube channel and streaming television platforms. Segments of the docuseries are in production now and will be released incrementally throughout 2022. 
The Hype Magazine was founded in 2002 as a one-page community newsletter to service the Indiana market by CEO/Publisher Dr. Jameelah "Just Jay" Wilkerson. Wilkerson's newsletter rapidly took hold and evolved into a regional magazine that became the voice of the midwest and enabled breaking acts from outside of the market to gain access to a much-coveted and untapped region of the United States. Serving a rapidly growing fanbase across the country, The Hype Magazine added its web portal "www.thehypemagazine.com," a mere nine years behind the public release of the World Wide Web in 1993. 
Combining The Hype Magazine's physical presence with its online portal, it began to popularize and transform the "ezine" or "webzine" into the now popular format of "digital magazine" in the early 2000s as well. 
Among The Hype Magazine's accomplishments along its development has been seeking out and supporting breaking artists long before the mainstream caught hold. Often the outlet provided the very first magazine cover for artists like Ludacris (March/April issue 2005), Soulja Boy (Issue 24-08), Jazmine Sullivan (Issue 27-09), MGK, Snow Tha Product, GRAMMY winner Whitney Peyton, Ty Dolla $ign (2012) and more. Gracing its more current impact covers (print and digital), you'll see the likes of K Michelle, Nick Cannon, Yo Gotti, Rick Ross, Florida State Senator Randolph Bracy, Charlamagne Tha God, Yella Beezy, Bobby FishScale...the list goes on. 
As a digital powerhouse, The Hype Magazine is home to 43,300 articles and posts. 
In 2013 The Hype Magazine took to the retail newsstands claiming space in significant book retailers Barnes and Noble, Books-A-Million, select military bases and, even catching the attention of collectors who would buy issues in bulk and resell them on EBay and Amazon! 
Currently, The Hype Magazine network has expanded to include multiple magazine titles with the addition of the LGBT magazine Raynbow Affair. Also, the network has acquired positions in streaming television and radio, with CEO Wilkerson positioning the brand in various other high-end ventures to be announced in early 2022.